With COVID restrictions set to lift gradually throughout Spring and Summer, you might be thinking about booking a staycation holiday in Wales.
Just because you're not going abroad this year, that doesn't mean your holiday can't have that element of luxury.
Our Anglesey holiday accommodations are proud to boast a fantastic 6-seater hot tub, perfect for taking your staycation getaway to the next level!
To find out more, or to book your post-lockdown holiday in Anglesey, please get in touch with our friendly team today.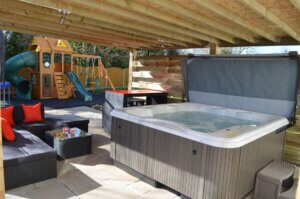 Our Hot Tub Holiday Accommodation
The hot tub is cleaned and completely sanitised between each family that stays in these holiday accommodations.
With 6 seats, whether you are visiting Angelsey as a family or group of friends, there is plenty of space to ensure everyone can have a dip!
Even if your staycation is scheduled for the cooler months, our hot tub is the perfect way to wind down in the evening, perhaps over a glass of wine or hot chocolate.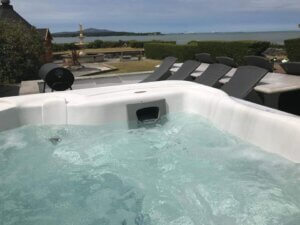 Wales Holidays After Lockdown
We all deserve a getaway after the pandemic. If you're not confident about travelling abroad yet, a hot tub holiday in Wales offers a great solution.
Not only can you enjoy our luxurious 6-seater hot tub and comfortable, spacious holiday accommodation, but Anglesey also has so much to offer for all ages. Whether its relaxation or adventure you're seeking, here are a few reasons to choose Anglesey for your UK staycation in 2021.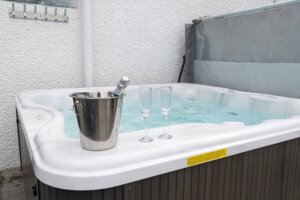 Looking for a Hot Tub Staycation in Wales? Book Today!
To find out more about our hot tub holiday accommodation in Anglesey, please give us a call on 0800 772 0404, or send an email to info@angleseyholidays.wales.
Alternatively, you can use our online enquiry form to let us know of any questions or queries you may have.