Are you searching for the ultimate destination for your school summer holiday trip? Look no further than Anglesey, Wales! Anglesey Getaways, is the leading provider of luxury holiday properties, offering a range of stunning accommodations in Anglesey that are perfect for creating unforgettable family memories. From exploring historical landmarks to enjoying nature walks and relaxing on beautiful beaches, Anglesey has something for everyone.
Anglesey's History
One must-visit attraction in Anglesey is Beaumaris Castle. This mediaeval fortress, built in the 13th century, will transport you back in time. As you explore its imposing walls and towers, you'll discover the rich history and stories that surround this architectural masterpiece. Let your children's imaginations run wild as they learn about the castle's intriguing past.
Another iconic landmark to visit is the Menai Suspension Bridge, an engineering marvel that connects Anglesey to mainland Wales. Take a stroll across this impressive bridge and admire the breath-taking views of the Menai Strait. The bridge is not only a testament to human ingenuity but also a fantastic spot for capturing stunning photographs.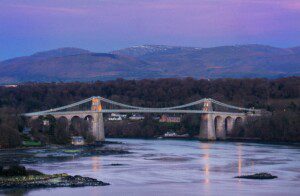 The Natural Beauty of Anglesey
Nature lovers will be delighted by the abundance of scenic walks available on Anglesey. From tranquil woodland trails to coastal paths, there is an adventure waiting for every member of the family. Explore the enchanting forests, spot wildlife in their natural habitats, and enjoy the peace and serenity that the island offers.
For a truly magical experience, make sure to visit Llanddwyn Island. This picturesque island, surrounded by stunning sandy beaches, boasts breathtaking views and a serene atmosphere. Take a leisurely walk along the coastline, discover hidden coves, and embrace the tranquillity of this idyllic setting. Llanddwyn Island is steeped in Welsh mythology and offers a sense of wonder and awe that will captivate both young and old.

School Holidays 2023 in Anglesey
Anglesey is renowned for its beautiful beaches, making it an ideal destination for a summer family getaway. Whether you're seeking a sun-soaked day of relaxation or an exciting beach adventure, Anglesey has it all. Build sandcastles, paddle in the crystal-clear waters, and enjoy picnics on the shores. With a coastline that stretches for miles, you'll find a beach to suit every preference.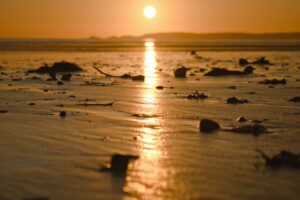 The Best Holiday Rentals in Anglesey
Anglesey Getaways offers a wide range of luxury holiday cottages and homes to ensure your stay is nothing short of extraordinary. Our properties cater to all budgets and requirements, with a multitude of amenities to enhance your experience. From cosy cottages perfect for a romantic retreat to spacious homes that can accommodate up to 16-18 guests, we have you covered for any group size or occasion.
Imagine spending your school holidays in a beautiful holiday home, surrounded by stunning landscapes and immersed in the rich history of Anglesey. Anglesey Getaways provides the perfect base for exploring the island and creating lifelong memories with your loved ones.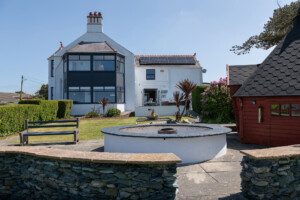 Plan Your Anglesey Holiday Now
So, why wait? Start planning your school holiday trip to Anglesey in 2023. With its captivating attractions, breathtaking nature walks, beautiful beaches, and a range of luxurious holiday properties, Anglesey is the ultimate destination for an unforgettable family adventure. Book your luxury holiday cottage in Anglesey today and get ready for an incredible summer getaway!
Phone: 0800 772 0404 | Email:  info@angleseygetaways.co.uk
Alternatively, you can use our online enquiry form to let us know of any questions or queries you may have.